Web Hosting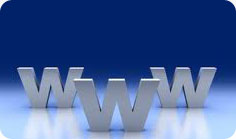 Our Hosting plans gives you the flexibility needed to easily manage multiple Internet presence. Our servers are highly reliable, powerful systems capable of keeping your website safe and fully active at all times. Fast upgrade options are available on all accounts to ensure you don't run out of diskspace, bandwidth. Whether you plan to simply host your personal website or blog, host your business website or sell web hosting to others, you'll find a package that meets your needs. Select a plan and complete your order to activate your package and you will be online in a matter of minutes using our Sitebuilder; NO programming Knowledge REQUIRED.


Linux or Windows?
There is a misconception that because you use a Windows operating system at work and home,you should choose the windows platform, this is not true.
As long as you understand FTP and your web publishing software, you can use any hosting platform. Another misconception is that

With all Webproservers Plan, you can host both Windows and Linux under a single account. No need to choose between the two platforms any more - Both platforms offer some different features and may both be required for business. Developers can also enjoy more choice when it comes to building web applications

Communicate with your clients using your own Email. While free email service have come a long way, it does not reflect your professionalism when used as medium of communication with your customers. You can access and send messages using any email client or browser using WebMail, you can also use your PDA/Smartphone.

Easily add, deploy and setup your web store, Blog, Forum and many more
web applications
with a few mouse clicks using our web application repository. The feature comes standard with all hosting plans. It include tools to create websites and deploy dynamic web contents (CMS), Ecommerce site, bulletin board, guest book, counter, chat engine. Web Application Vault is currently only available with our Linux hosting.

Host unlimited websites on one account with select plans. Manage all your websites, each with their own domain name and separate email accounts, easily on one single account. It's convenient - saves you time and money - and just makes good business sense. You can also create matching email addresses for each domain.

We offer current Plesk control panel for complete management of your domain, website, DNS, FTP, Fies and much more.
Plesk easy to use interface makes managing your web site extremely easy, allowing you to master your Web Hosting. Demo


Our Sitebuilder offers you a wide range of professional site templates to use for your website. There are no complicated steps to struggle through — just point, click and enjoy! Create your own personalized Web site in minutes, complete with your choice of Blogs, forums, and much more..... Try SiteBuilder
New Domains /Per year. Transfer Domain