Corporate Profile
WebProServers is a provider of managed web hosting services for small and medium sized businesses as well as personal and private use, providing a one stop solution for all your web hosting needs. WebProServers was developed with a single goal; to keep the web hosting business focused on the customer Our aim has always been to harness the growing market of businesses and home users who require an Internet presence, providing a cost-effective alternative to suit any budget. Whatever your Web hosting needs WebProServers can help maximize your Internet potential.
We are dedicated to helping our customers grow their businesses by providing the very best in product choice and expert services with unparalleled support. Our Competitively Priced Hosting plans include all the features you are looking for at an affordable price.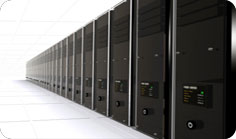 We utilize multiple high quality networks and hosting facilities. Every section of our infrastructure has been carefully selected to provide you with quality and reliable hosting. We only use tested components that we can rely on, so that you can trust us to provide the dependable service that you deserve.
Room to grow: Whether you're just starting your business or in need of reliable hosting, or somewhere in between, we can assist because we understand your needs, and we will strive to bring you the best solutions that will enable you grow your business.
You are important: We take pride in our relationships with our customers. you'll get the personalized service tailored to meet your needs, because Support is more than just a word to us. It's a way of life. We are available by phone on weekdays and by ticket 24/7.
No Hidden Fees: At Webproservers.net we do not believe in tricking our customers. What you see is what you pay, no fine print tricks. There are hundreds of hosting company trying to lure you by overselling resources and fictitious feature only to sign up and realize you've been tricked. We give you value for your money at no hidden cost.
Ease of Use: You don't have to be an IT guru to use our services. Our easy to use Plesk control panel, Sitebuilder and Web application repository are provided with online manuals and video tutorials to assist and guard you through setting up your domain and managing your online account.
Tech savvy: Our services are backed by a world-class outsourced network and a global team of dedicated, highly skilled support engineers. We provide solid support for all Web technologies, such as PHP, MySQL, Microsoft FrontPage and Python.We provide many Apache modules such as mod_alias and mod_rewrite, plus full .htaccess control. Add to all this powerful tools such as phpMyAdmin and secure webmail; and you have one of the most flexible hosting packages around.
Reliability: Powered by high-performance servers, housed in secure world-class data center, with UPS backup power, backup generators, and N+1 redundant HVAC systems, our services—and your business—are safe. Our firewalls rules are updated regularly to mitigate remote and local security exploits, our servers up time is 99.9%, guaranteed. So your mission critical data and services are immediately accessible, at all times..
No programming knowledge require to get your website up and running. Just point and click!

Free Trial